Intravenous Nutrition Therapy (IVNT) at The Sandford
"We see incredible effects almost immediately. It starts with enhanced energy levels and wellbeing followed by glowing skin and hair. You just have to try it yourself!"
Intravenous Nutrition Therapy has been used since 1960s with incredible results. For a long time it was a privilege of the rich and famous because of the costs and relatively small number of practitioners trained in IVNT.
At the beginning of the 21st Century, intravenous vitamins were popularized by A-list celebrities (Brad Pitt, Madonna, Simon Cowell and Rihanna to name just the few) and together with advances in manufacturing and distribution, it is now available to everyone!
What is its main advantage? With IVNT, the nutrients enter your bloodstream directly allowing your body to absorb and utilize them immediately.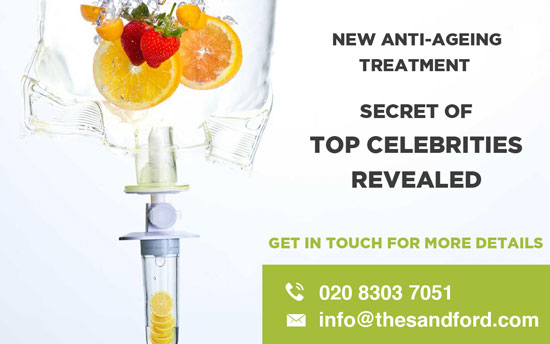 The Health Benefits of IV Drip Nutrition include:
Improved wellness: both physical and emotional that helps to combat fatigue, boosts energy levels, maintains the strength of muscles and tissues…and much more
Accentuated beauty: nutrients and antioxidants improve physical appearance by repairing UV damage and protecting against toxins in your body
Improved athletic performance: powerful combination of rehydration and nutrients helps to prepare body for a challenging workout!
There are many more health benefits of Intravenous Nutrition- we are happy to answer questions/queries during face-to-face consultation with our trained nutritionist.
How It Works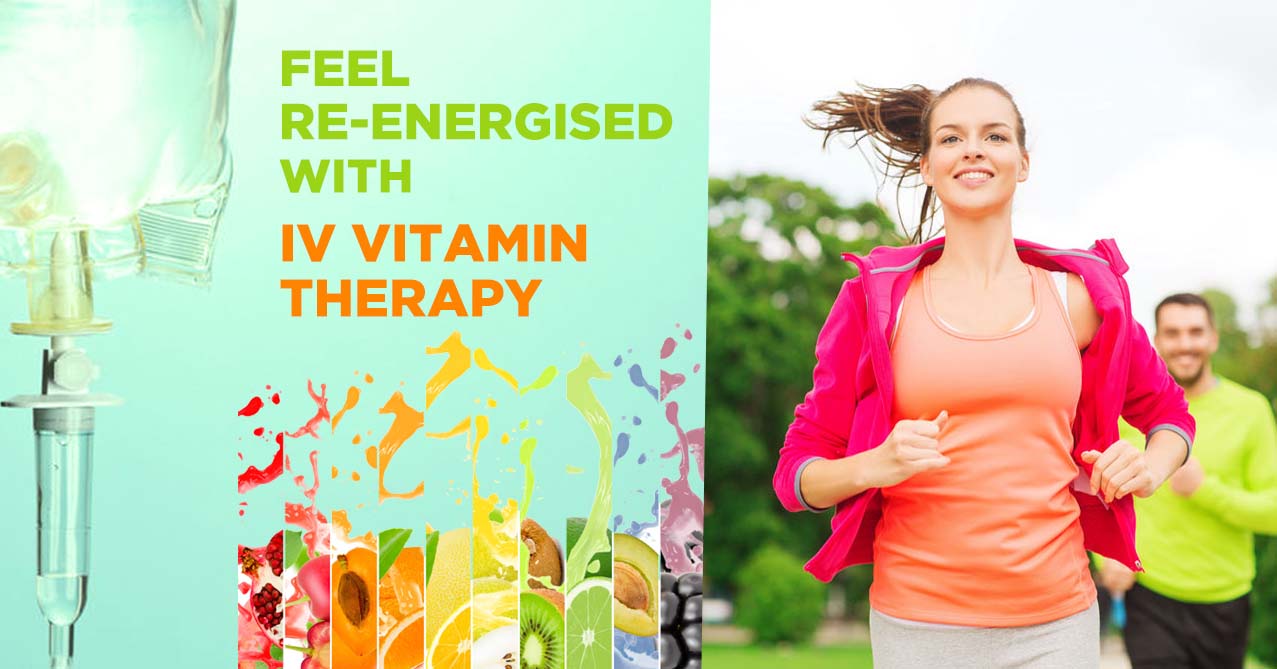 Intravenous (IV) Nutrition is a method of feeding vitamins, minerals, and amino acids directly into the bloodstream to optimize their absorption. Oral intake of such high doses is simply not possible due to absorption limitations of the digestive system.
Safety:
Although side effects are very rare, they do exist and it is crucial that these will be explained to you during consultation before you make the decision to go ahead.
These complications include:
Allergic reaction
Infection from the insertion of the drip
Bruising and pain at the injection / infusion site
Air embolus (air bubbles from the drip entering the circulation)
We do not recommend intravenous nutrition in pregnancy, also It is not appropriate for breastfeeding women and people with known vitamin B group allergy.
Consultation
The most important part of your journey is the initial consultation, as it allows us to really understand what your concerns are. You will be seen by a doctor trained in IVNT administration.
What is included in the initial consultation?
Comprehensive assessment of your requirements and concerns
Thorough medical assessment
Bespoke treatment plan including detailed explanation on how we will achieve your goal
Dedicated time in which we will answer any questions you may have honestly and clearly
Appointment
On the day we will ask you to eat before your treatment. We will welcome you in the clinic and a consent for treatment will be taken. You will be seated in a chair and an intravenous cannula will be inserted into your hand or arm. An intravenous drip will be commenced and will take about 45 minutes. During that time you may relax, read, listen to music or catch up with your emails and social networking.
We recommend leaving work behind for the duration of the treatment! It is your time NOW.
After Care
We recommend pressing on the area for 2 to 3 minutes after the drip is removed to help reduce any bruising. If bruising does occur, it usually settles within 2 to 3 days. Please don't hesitate to contact us with any concerns on 02083037051.
How long will it take to work: Many patients feel the positive effects immediately. For others, it may take 2 to 7 days to feel the difference. We recommend a course of 4 treatments to optimize results.
How long does it last: effects can last for up to 18 months depending on the treatment and maintenance of a healthy lifestyle.
V PUSH & IM SHOTS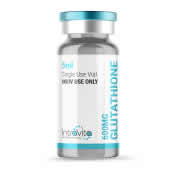 V PUSH
GLUTATHIONE
600mg/1200mg/2400mg 'The guardian of the cell'
This master anti-oxidant IV push shot increases energy levels whilst slowing down the aging process and improving skin.
£30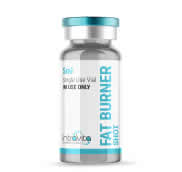 IM SHOT
FAT BURNER
Metabolism Booster Shot"
Our IM Fat Burner SHOT consists of vitamins, minerals and amino acids that help speed up metabolism to help burn fat in combination with exercise and diet plan.
£40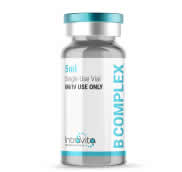 IM SHOT
B-COMPLEX
"Health and wellbeing Booster shot"
All the B vitamins necessary for metabolism and energy boosting.
£30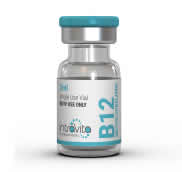 IM SHOT
B-12 METHYLCOBALAMIN
"Energy Boosting shot"
Our Methylcobalamin B12 SHOT helps energy boosting and to speed up metabolism.
£30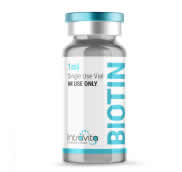 IM SHOT
BIOTIN
"Hair and Nail growth booster shot"
Biotin (Vitamin H)is an excellent supplement for healthier hair and nails.
£30
IV DRIPS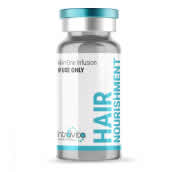 IV
HAIR NOURISHMENT
Take care of your hair'
With our boosting forumla designed to strengthen and enhance hair and nail growth. WHAT'S IN THE DRIP? B2, B3, B5, B6, Magnesium Chloride, Potassium Chloride, Calcium Chloride, Zinc, Selenium, Lysine PLUS SEPARATE: Biotin IM Shot
£250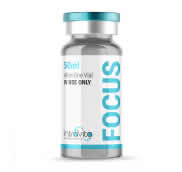 IV
FOCUS
'Enhance concentration'
Boost your concerntration and focus with our special IV formula packed with Amino Acids focused on brain boosting. WHAT'S IN THE DRIP? L-Arginine, N-Acetyl-L-Tyrosine, Glycine, L-Isoleucine, L-Leucine , L- Lysin, L-Methionine, L-Valine, Taurine, Acetylcysteine B1, B2, B3, B5, B6
£250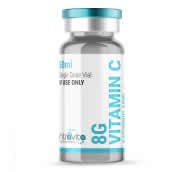 IV
VITAMIN C
'Healthy skin and cells'
Supplement your skin with the goodness of IV Vitamins whilst at the same time detoxifying your body from heavy metals. WHAT'S IN THE DRIP? Vitamin C
£200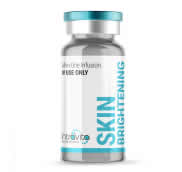 IV
SKIN BRIGHTENING
'Master Detox and body glow'
Our intravenous skin brightening formula can brighten your skin naturally and safely. Whilst at the same time detoxifying your body from heavy metals. WHAT'S IN THE DRIP? High Dose Vitamin C PLUS SEPARATE: High Dose Glutathione PUSH
£250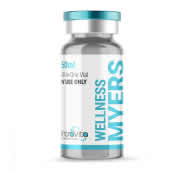 IV
WELLNESS MYERS
'Optimum Wellness'
Start feeling like you again with the IV formula that started it all. It contains justthe right mix of vitamins and minerals for optimum wellness" WHAT'S IN THE DRIP? B2, B3, B5, B6, Magnesium Chloride, Potassium Chloride, Calcium Chloride, Zinc, Selenium
£200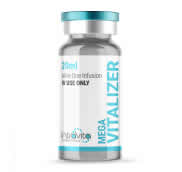 IV
MEGA VITALIZER
'Overall vitality booster'
The perfect IV for health and wellbeing supplementation to enhance energy levels. WHAT'S IN THE DRIP? Calcium DL-Hydrogen Aspartate Hemihydrate, D-Magnesium-DL Hydrogen Aspartate , Methycobalamine, Adenosylcobalmine, N-Acetyl Tyrosine, Arginine, Taurine, Glycine, Lysine, L-carnosine, B1, B2, B3, B5, B6.
£250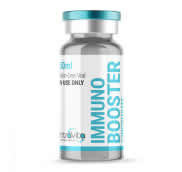 IV
IMMUNO BOOSTER
'Boost your natural defence'
Our IV Immuno Booster is packed with vitamins to help boost your immune systems performance. WHAT'S IN THE DRIP? Taurine, L-Lysine, L-Carnitine, Acetylcysteine, Vitamin c, L-Arginine , L- Carnosine, Magnesium Chloride, Potassium Chloride, Calcium Chloride, Zinc, Selenium, B2, B3, B5, B6,
£250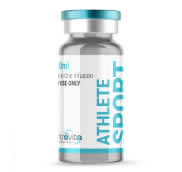 IV
ATHLETE SPORT
'Be the athlete you have always wanted to be'
With the IV formula that helps to reduce muscle recovery and boost athletic performance. WHAT'S IN THE DRIP? Acetyl-L-Tyrosine, Glycine, L-Isoleucine, L-Leucine , L-Lysine, L-Valine, Taurine, L-Phenylalanine, Magnesium Hydrogen Aspartate, Levo- carnitine, B1, B2, B3, B5, B6
£250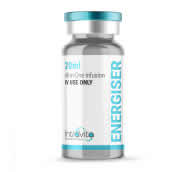 IV
ENERGISER
'Need a healthy pick me up'
Our high-octane energy boosting drip is the ideal pick-me-up. With high doses of B vitamins and amino acids. WHAT'S IN THE DRIP? Magnesium -DL- Hydrogenaspartate, Adenosylcobalamine, Taurine, Arginine, Glycine, Carnosine, B1, B2, B3, B5, B6.
£200
Research shows that 90% of people are nutrient deficient, and 50% of those people are already taking multivitamins!
Download Leaflet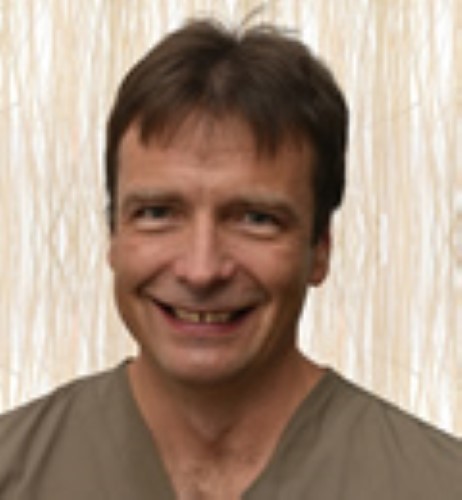 Kryspin Stepien
Consultant Anaesthetist
[GMC No. 6107438]
MD, FRCA, FCARCSI, EDRA
Dr Stepien's role is Clinical Lead in sedation, providing it to anxious patients undergoing long procedures such as dental implants. His anaesthesia skills and use of modern drugs and equipment make it a pleasant (or at least not remembered) experience. He is also responsible for educating dentists and dental nurses in sedation techniques, maintenance of equipment and drills - all for the patient's safety.
Dr Stepien graduated from Pomeranian Medical Academy in Poland in 1999 and has trained in Anaesthesia and Intensive Care in Poland, UK and Australia. He was awarded Certificate of Specialist Training by Royal College of Anaesthetists having trained in some of the best known hospitals in London, such as University College, Royal Free, Royal Marsden and Royal London Hospitals. His special interests are acute pain management (after surgical operations), regional anaesthesia and sedation for procedures like gastroscopy, colonoscopy and bronchoscopy.

Fill out the appointment request form or feel free to contact us using the details below: