CPD Training for Dentists
2 Hour Free CPD 'Tooth Club' Lecture Evenings and Buffet Dinner
Here, at the Sandford, we are commited to continued professional development. We are proud to be able to host Specialist led lecture evenings in our state-of-the art conference room, with live surgery facilities, open to all dental practitioners. In December 2016, we began the first of our series of successful free 2 hour CPD 'Tooth Club' Lecture evenings. We host four lecture evenings per year that are completely free to attend, where dental practitioners are invited to join us for a light buffet dinner, followed by a Specialist led lecture; each evening rotating between different Specialities.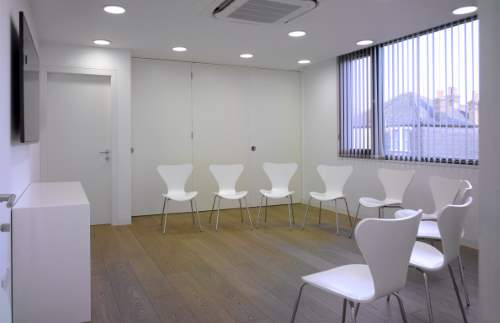 If you would like us to keep you informed about upcoming lecture evenings, please register your details below
CPD Registration Form
Upcoming lecture evenings:
Tooth Club Lecture Events - Clinical Synergy of Endodontology and Implantology 17th Oct 2019 Where do they meet?
Previous CPD lecture evenings:
Tooth Club Lecture Events - IOTN & Orthodontics (Thursday 20th June 2019)

Tooth Club Lecture Evening on 'Dental Photography' (11th April 2019)
The important role of Periodontics in Cosmetic Dentistry, Orthodontics and Implants (February 2019)
The restorative protocol for Ankylos implants, Platelet Rich Plasma in Dentistry (October 2018)

Key topics in Orthodontics relevant to the General Dental Practitioner (October 2017)

Risk assessment and prognosis in Endodontics from guidelines to clinical practice (June 2017)

Implant live surgery and impression taking (March 2017)

Periodontics relevant to the general Dental Practitioner (January 2017)

Orthodontics Relevant to General Dental Practice (December 2016)