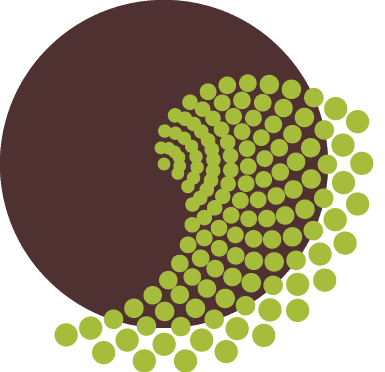 "Your smile is the most important thing you wear"
Very few of us are lucky enough to have perfectly straight teeth without the help of orthodontic treatment. Orthodontics is a specialist branch of dentistry that involves moving teeth using a brace, which can be fixed to the teeth or removable.
An Orthodontist is a dentist who completes a further 3 years of postgraduate specialist training. In the UK, this title is awarded after a rigorous assessment process by the awarding university and The Royal College of Surgeons.
Orthodontic treatment is used to improve the appearance, position and function of crooked or abnormally arranged teeth. Rather than cover up crooked teeth with ceramic veneers that can be damaging, your own teeth can be cosmetically straightened. Modern orthodontic braces can be invisible, and the time taken to straighten the teeth can be a lot quicker than you think.
The Sandford is one of a few referral centres in the South East that has all the latest state-of-the-art equipment and clinical expertise under one roof, making the patient journey efficient and effortless when it comes to managing a range of cases, from simple cosmetic alignment to complex cases requiring input from different specialities.
At The Sandford we pride ourselves in providing the highest standards of care in a friendly and relaxing environment, to give you the beautiful smile you have always dreamt of.

[See Full Pricelist]
*NEW* Iconix Braces!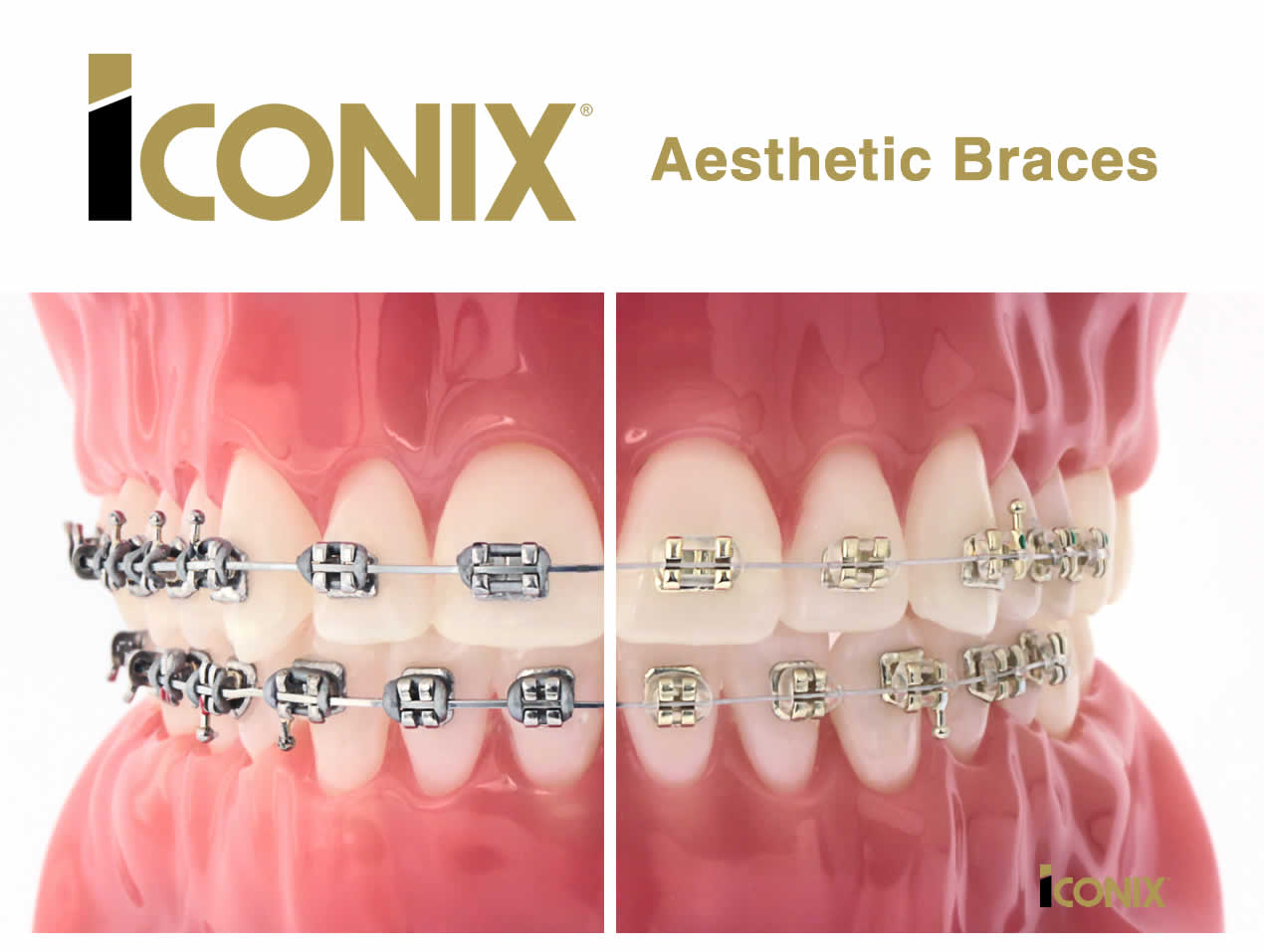 Iconix braces are a sophisticated and elegant alternative to traditional metal braces. The stylish champagne light gold finish, blends beautifully with the teeth. The Iconix brace truly offers the best of both worlds - the durability of stainless steel and the aesthetics of champagne gold.
Have a smile as good as gold!
*NEW* SureSmile Aligners!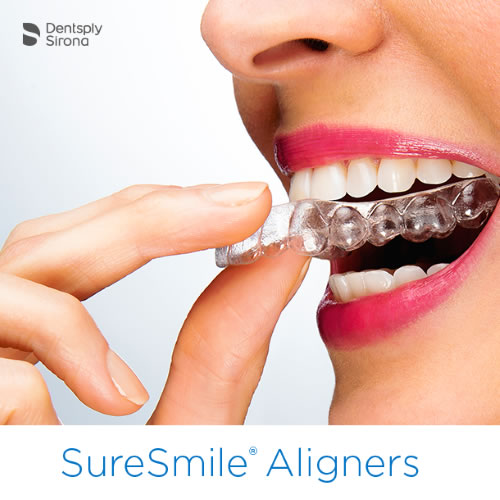 SureSmile Aligners are a series of transparent, removable and virtually invisible clear aligners designed to progressively straighten your teeth into their ideal position.
Take the first step towards a more confident and healthy smile, with SureSmile Aligners!
Our Orthodontic Specialist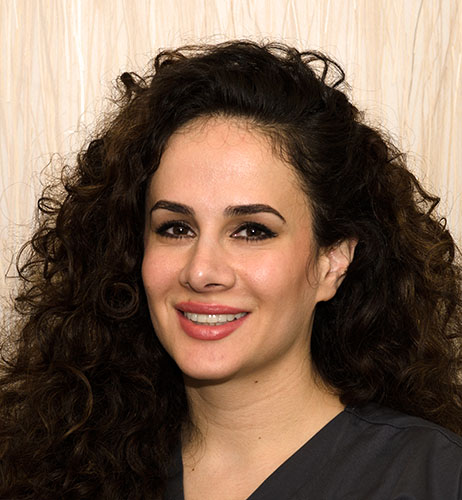 Nina Shaffie
Orthodontic Specialist
[GDC No. 74026]
BDS Honours (Lond) MJDF RCS (Eng), MSc Orth (Lond), MOrth RCS (Edin)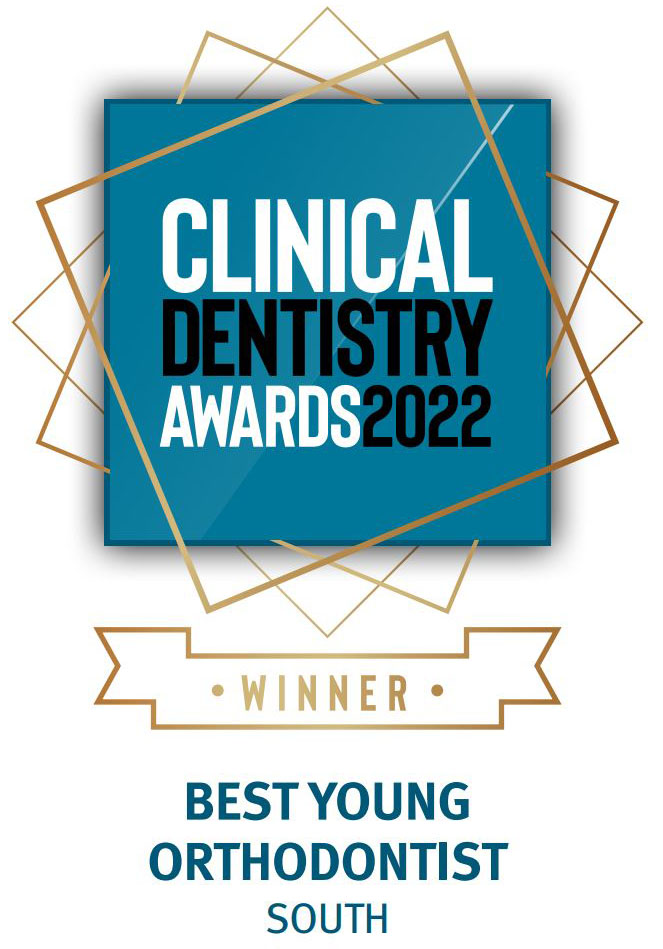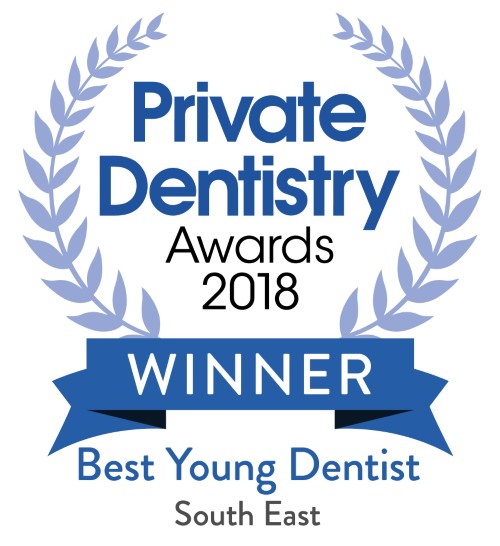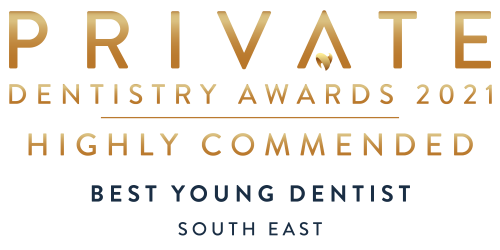 Dr Nina Shaffie, our multiple award-winning orthodontist, prides herself in offering an extremely high standard of orthodontic treatment in a relaxed and friendly environment. She graduated with Honours from Barts and The London School of Dentistry in 2010. She continued her training completing a year as a dentist followed by a year as a Maxillofacial Senior House Officer at The Royal London Hospital and The Homerton Hospital, where she gained experience in head and neck, trauma and orthognathic surgery.
Following this, she continued work in practice as a dentist and part time teacher at Barts and Then London dental school working as an Honorary Clinical Supervisor in Oral Surgery.Read More
Nina undertook her three year Orthodontic Specialist postgraduate training course at King's College Hospital, Stoke Mandeville Hospital and Wexham Park Hospital. She qualified top of her class with a distinction in her Master of Science in Orthodontics and was presented with the prestigious Philip Walther Prize for the most outstanding performance, awarded by King's College London. She also attained the Membership in Orthodontics (MOrth) with the Royal College of Surgeons of Edinburgh. Furthermore, she was awarded and selected for a short clinical attachment in the Orthodontic department in Sydney, Australia.
In 2018, Nina was awarded the 'Best Young Dentist in the South East' at the very prestigious private dentistry awards for her clinical excellence and commitment to her patients. She has also been a finalist in multiple other dental awards.
Nina is a prominent member of the dental community and a Key Opinion Leader, involved with teaching and training dentists. Her patients include high profile clients and celebrities; with her work having been featured live on the Brit Awards, in magazines such as Vogue and Billboard, and mentioned on BBC News.
Nina has been heavily involved in orthodontic research and audits, and has presented her work at national and international conferences, as well as having papers published in peer-reviewed scientific journals. She is an active member of a number of orthodontic societies both nationally and internationally.
Nina's Videos
Request a Consultation with Nina

Consultation
Your one-hour consultation with our Orthodontist, includes an X-ray and photographs. All options available will be discussed in detail, allowing you to make an informed decision.

Treatment Planning
Treatment is individually tailored to address your concerns and suit your lifestyle. Our aim is to give you a beautiful smile and facial harmony.

Brace Fitting
Once your brace is fitted, we will need to see you approximately every 4-6 weeks for adjustments.

After Care
Once your treatment is complete, your brace will be removed, and you will be supplied with retainers. These are designed to maintain your results and keep your teeth straight.
Some Examples Of What Can Be Achieved
Severe crowding treated by removal of four back teeth, to create space to align those severely displaced teeth using fixed braces over 18 months.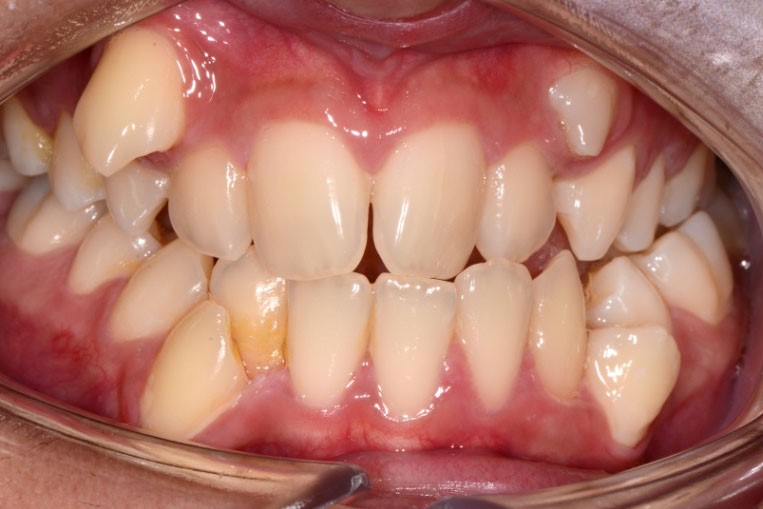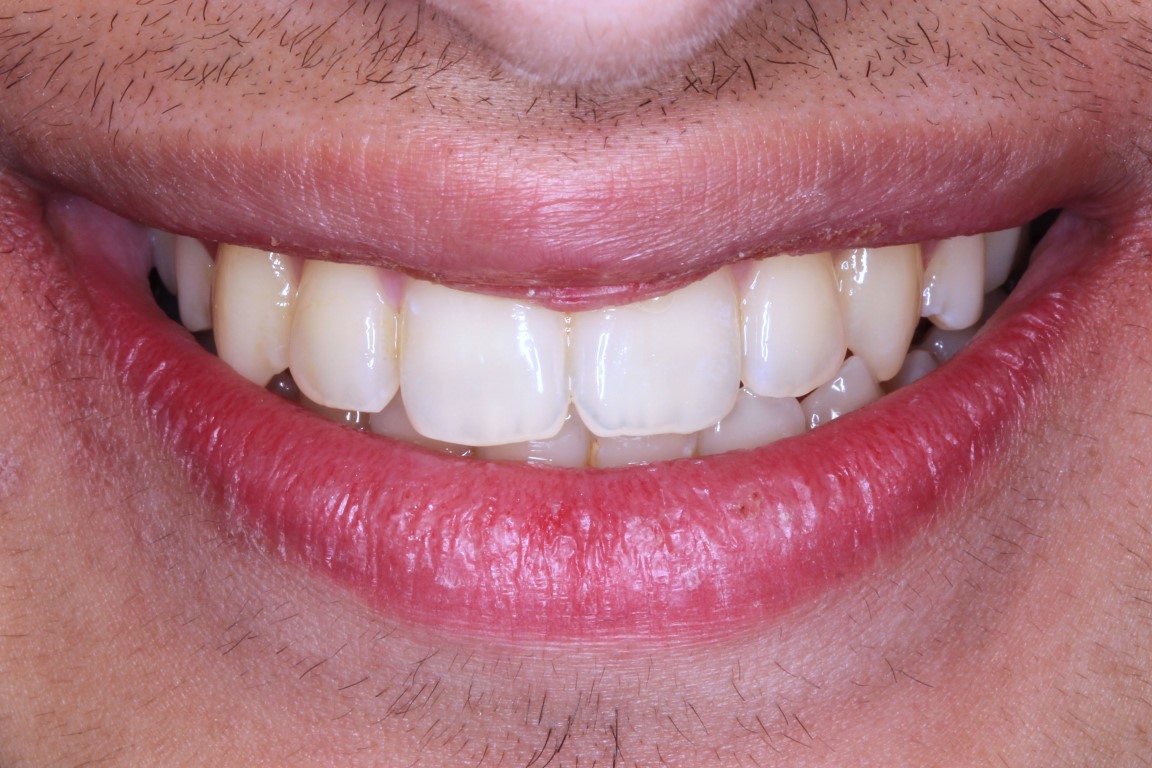 A buried tooth in the roof of the mouth was surgically uncovered and aligned using fixed braces over 18 months. Furthermore, composite bonding (white fillings) of her small upper lateral incisor teeth was carried out to give this patient a beautiful new smile.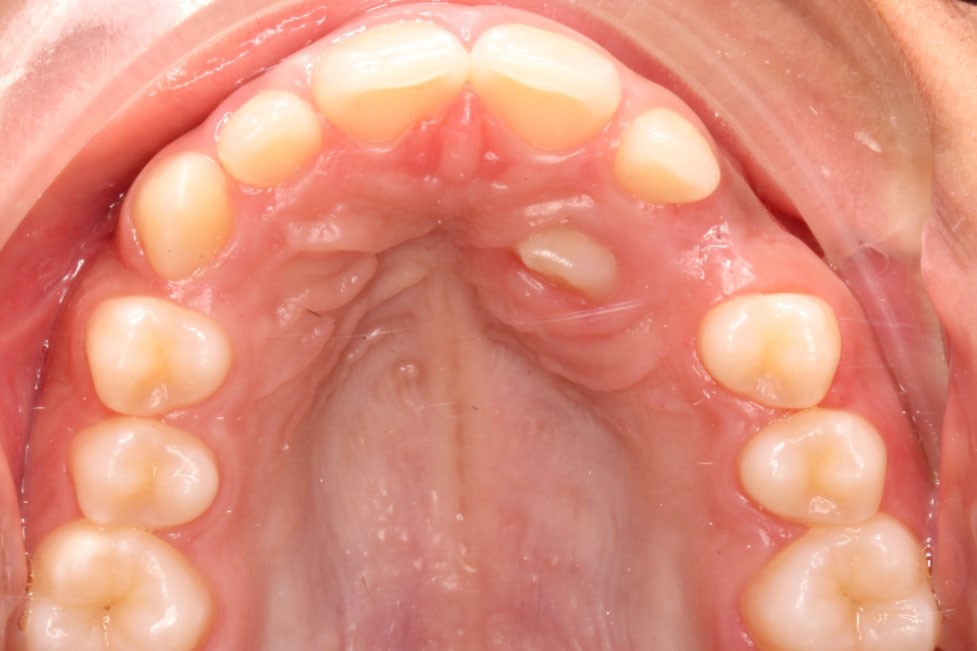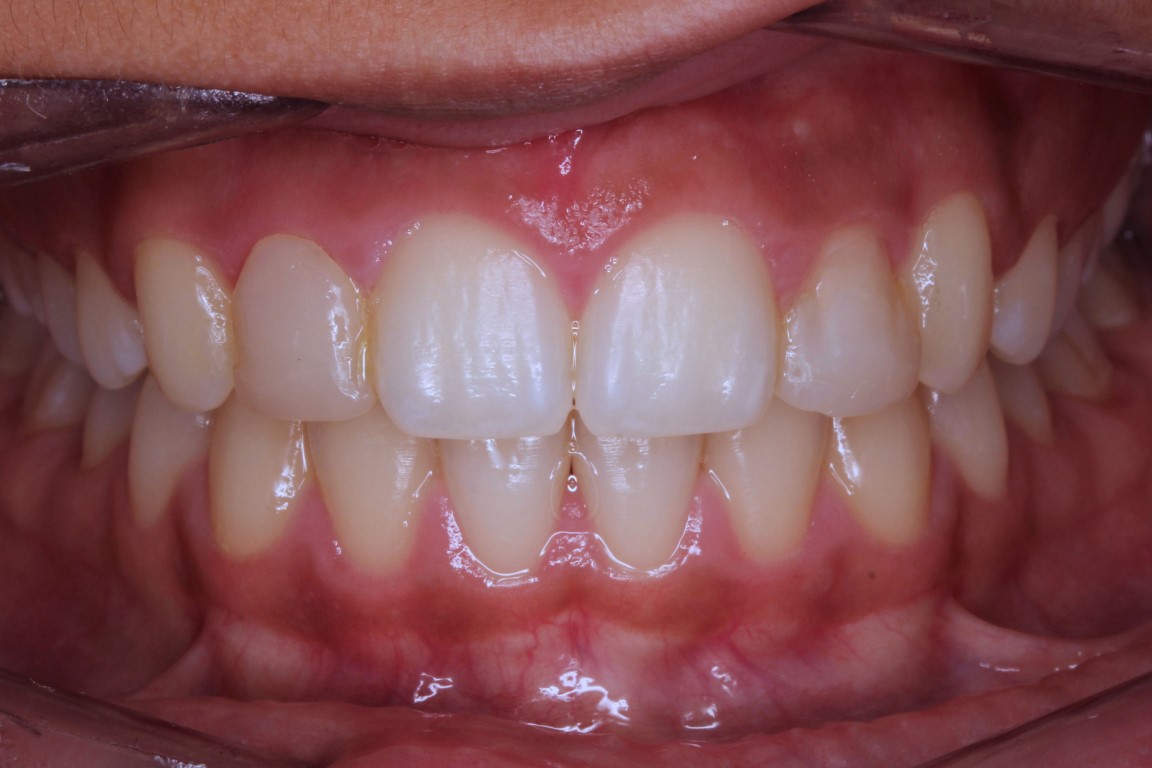 Two buried teeth in the roof of the mouth were surgically uncovered and aligned using fixed braces over 18 months. The small peg shaped lateral incisor teeth (upper right 2 and left 2) were also built up using composite bonding (white fillings) to give this patient a lovely smile.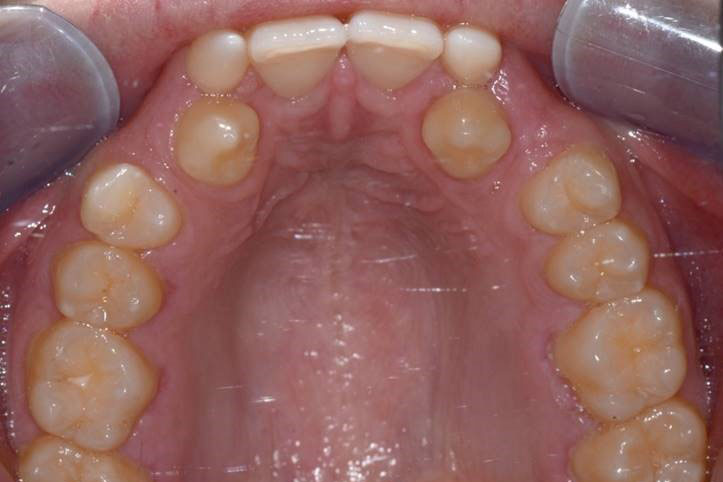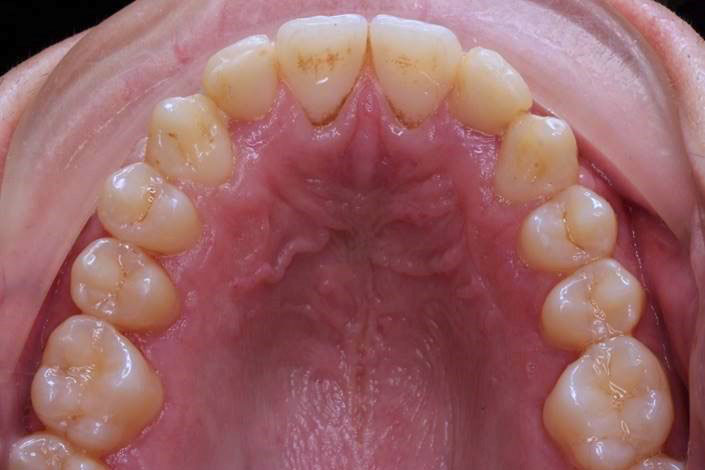 Fill out the appointment request form or feel free to contact us using the details below: