Lesley - Key Case Study
'All On Six Dental Implants'
Lesley came in to see us for a consultation complaining of loose, broken and discoloured teeth with generalised gum problems. She was having problems with her partial denture and very embarrassed about her "smile". Lesley found it very difficult when chewing and therefore wasn't enjoying food as much as she could.
Before Treatment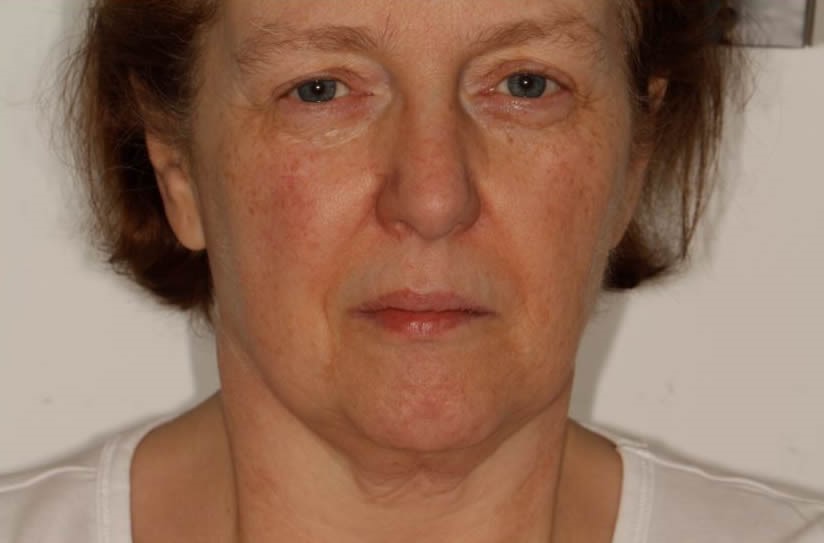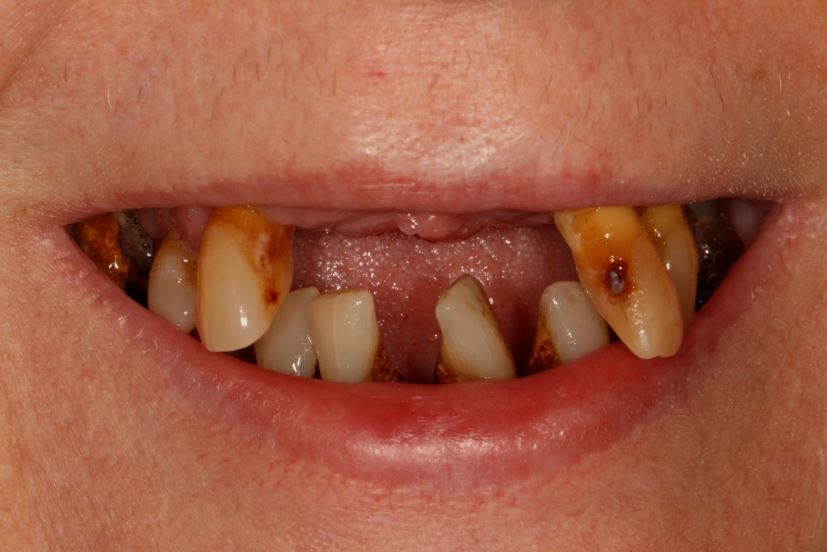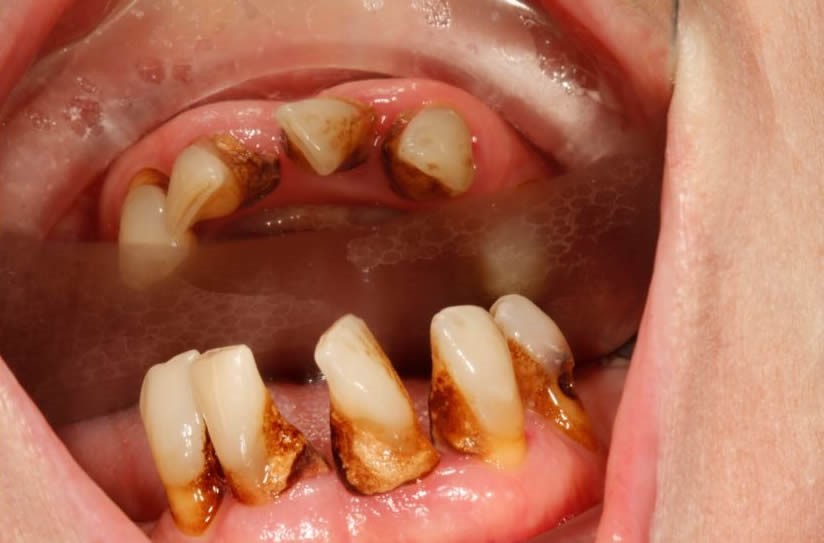 After Treatment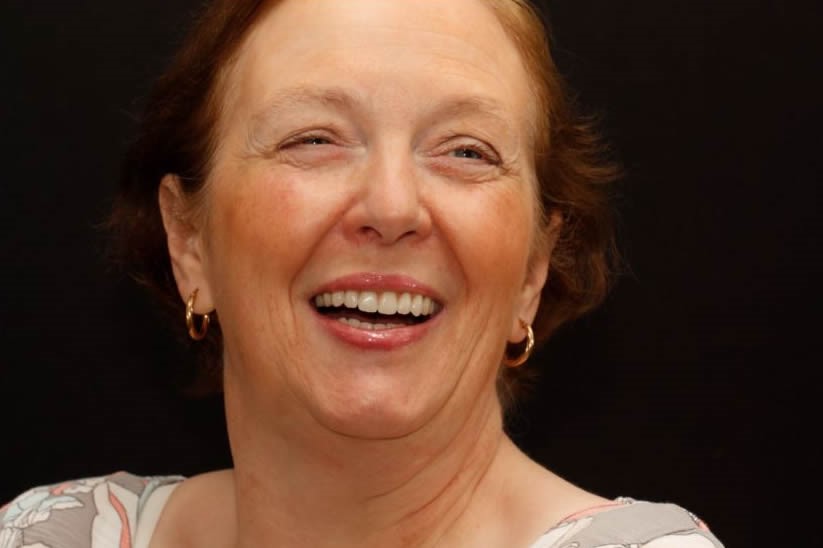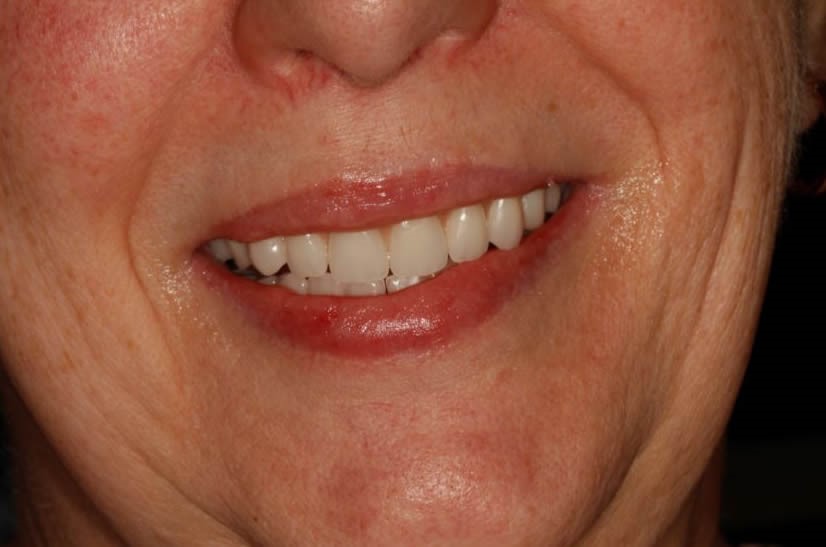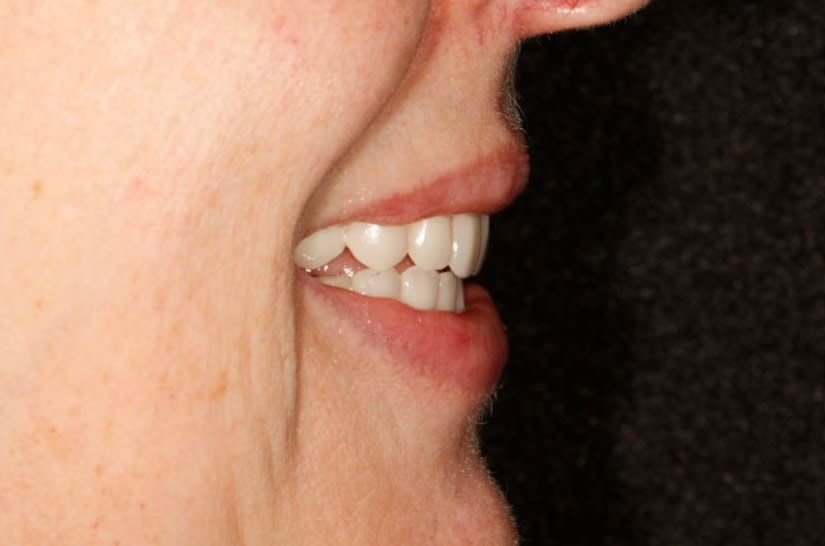 Consultation
When Lesley came to have her initial consultation we were pleased to see her as we instantly knew we could help. We took X-rays and a CT scan and we discussed her treatment options. We offered the choice of removal of all of the remaining teeth with either a full upper and lower denture or the option of a system called "all on four" or "all on six" (4 or 6 implants upper and lower with fixed implant bridges replacing 12 teeth). Lesley opted for "all on four".
Treatment
Under sedation, we removed all of the remaining upper and lower teeth and we placed 4 implants into the lower jaw and 4 implants into the upper jaw, followed by placement of fixed temporary 12 unit bridges on the same day.
We then waited for the implants to integrate within the jaw bone for approximately 3-4 months, before we made the permanent teeth for Lesley in conjunction with the laboratory.
Aftercare
We asked Lesley to come back after a couple weeks following the implant placement for a review, to check the healing of the implants. Following a period of healing, arrangements were made for impressions to construct the permanent fixed bridges that were fitted a few weeks later.
We also asked Lesley to come in to have 2 hygienist appointments during the first year after implants and then she had yearly followup reviews.


Fill out the appointment request form or feel free to contact us using the details below: